Enjoy forums? Start your own community for free.
Posted by The Wax (Admin) at Wednesday Feb 24 2016, 01:10 PM. 20 comments


Youtube Community vs. Youtube Copyright
Sonic Paradox is proud to join the WTFU movement. When we recovered the channel we found out that 90% of the Sonic Paradox videos have been falsely claimed by a company in New Zealand who isn't related to Sega in any way. From the Sonic Shorts to the small Christmas Album video; all the revenue is going to this company.



Future releases such as the Sega Shorts risk copyright disputes from false claims

We use the YouTube revenue to make donations, convention panels for the community, and development of our videos. We agree with the community that our channels shouldn't be limited on the amount of appeals when there is no limits to the amount of claims we receive. Companies making many false claims should also be penalized for their actions as well.

This is Sonic Paradox and where's the fair use? Share your thoughts on the matter and spread the word, #WTFU.
Posted by SSF1991 (SP NEWS) at Sunday Jan 31 2016, 02:14 PM. 8 comments
There comes a time when karma makes a big appearance. This is one of them.

A year and a half has passed since the Sonic Paradox team's YouTube channel was hacked. Since then we have still been hoping for some kind of help from Google but nothing happened. Then our YouTube partner came to our rescue. Over the last few months we had been in the process with our YouTube partner in getting the channel back. Now, we can happily say the plan worked.

Since January 29th, I can now happily say that we have recovered the original Sonic Paradox YouTube channel and it is no longer hacked. It is okay to subscribe to it if you had unsubscribed following our hacking announcement. We will have an announcement video about the channel's return soon although I can't give you an exact release date yet. We are over halfway done with it.

So what will happen to the new channel? The uploaded videos will be moved to the original channel but we'll be maintaining a live streaming presence on it. Right now we are focusing on fixing up various things the hacker did to the original channel, such as comment filters.

That said…we are back in business!
Posted by SSF1991 (SP NEWS) at Saturday Aug 22 2015, 09:15 AM. 15 comments
Hai. Missed me? You did? Yay! I has announcements!
#1. So the new Sonic Paradox YouTube channel is now live! Spread the word if you can!
https://www.youtube.com/user/sonicparadoxteam
#2. The first thing that the channel will have is Sonic Shorts HD! Volume 1 is now live and each week we'll be reuploading each of the other volumes in all its HD glory!
#3: We can share with you previews of the three upcoming projects: SEGA Shorts, Casino Calamity, and Vector's Knickers!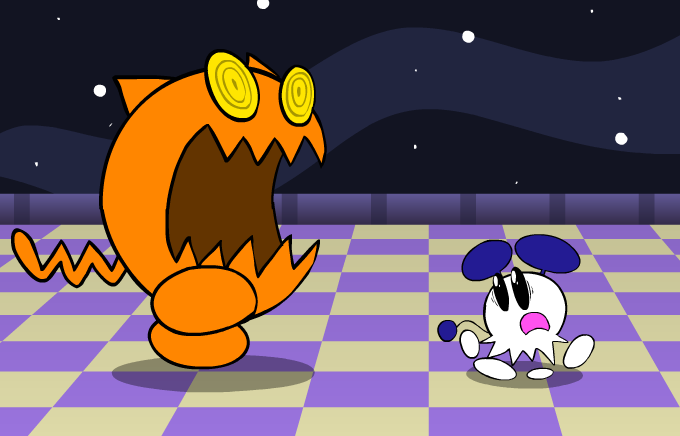 Thanks for your patience while we've been working on all of this! A new era dawns! In the meantime feel free to take a trip down memory lane with an
article
I whipped up for TSSZ.
In my fingers I am on TSSZ. In my brain I am on commentaries. But in my heart I am in the family I call Sonic Paradox.
Happy birthday, you lovable ol' goofballs. <3
| | | |
| --- | --- | --- |
| Theme: Sonic Paradox | | 2:04 AM Aug 29 |
Google+
Copyright Phillip Young 2013